How Sadie is Campaigning for International Childhood Cancer Awareness and Change
Back in February, our family boarded a very long flight to see what opportunities were waiting for our Foundation on the other side of the globe. Today, we are full of excitement as we share the much anticipated details of our trip to Botswana, Africa. This trip stands as a major landmark in Sadie's journey as a Childhood Cancer survivor and bold activist. Her work on behalf of young fighters to shine light on the shortcomings of policy have gone international.
Sadie was invited on this trip by her long-time friend and mentor, Congressman Michael McCaul. He is the co-chair of the Congressional Childhood Cancer Caucus, which he founded in 2009 to better direct congressional resources to the prevention of pediatric cancer, the leading cause of death by disease in children.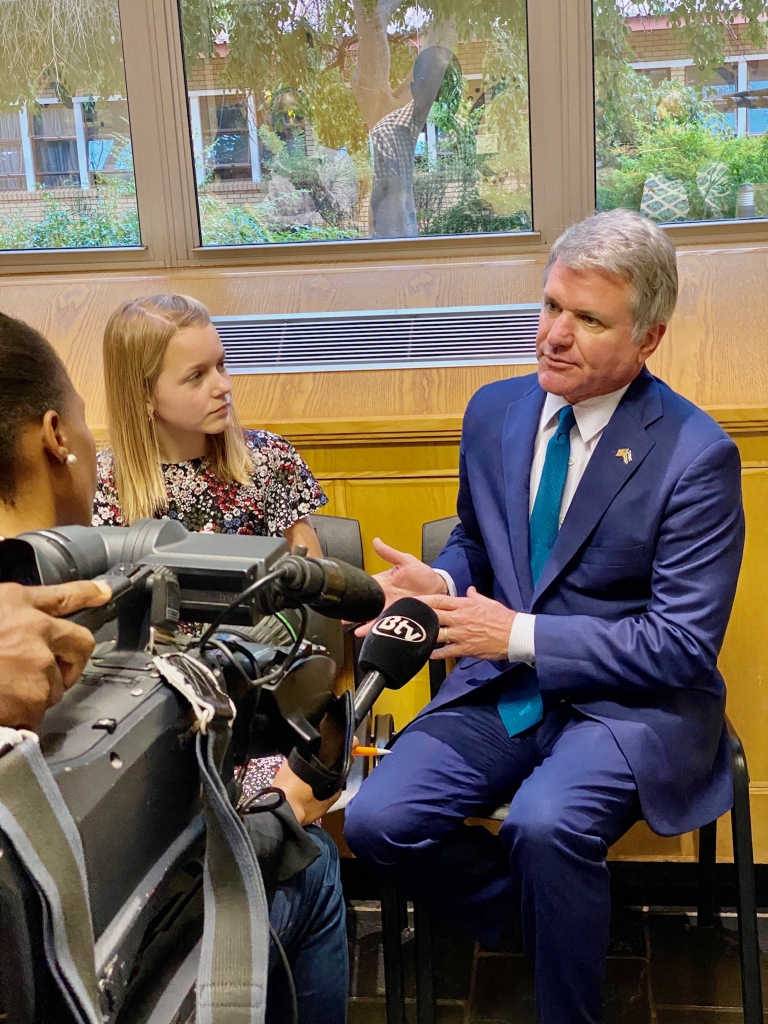 Sadie and Rep. McCaul have formed a natural Sponsorship, together working to  bring this issue to the forefront since the beginning of the Sadie Keller Foundation. Sadie was both ecstatic and humbled by the opportunity to work with Congressman McCaul again. This time, as an international ambassador for the Childhood Cancer community ready to share her story with the people of Botswana.
We visited Gaborone, Botswana on International Childhood Cancer Day, the perfect time to rally the voices of several Sponsoring organizations. During the trip, we collaborated with Sky High for Kids, Texas Children's Hospital and Global HOPE to learn more about the larger scale initiatives taking place in Africa. We had the opportunity to tour the Princess Marina Hospital and the Botswana Baylor Center of Excellence where Sadie met many other Childhood Cancer survivors and kids still undergoing treatment. She and her new friends shared their unique personal stories, and learned how much they had in common. Sadie gifted a bracelet to each child stamped with the word "HOPE" to remind them to never give up and to strive for their dreams. Together, they led a roundtable discussion about the issues and impacts of facing cancer as a child. The African children and families had very similar cancer stories to the ones we hear in America, but the differences in access to knowledge, resources, and doctors are dramatic. Thankfully, the Global HOPE team is working hard to change that. After the roundtable discussion, everyone attended a big celebration for International Cancer Day with live music, face painting, and crafts.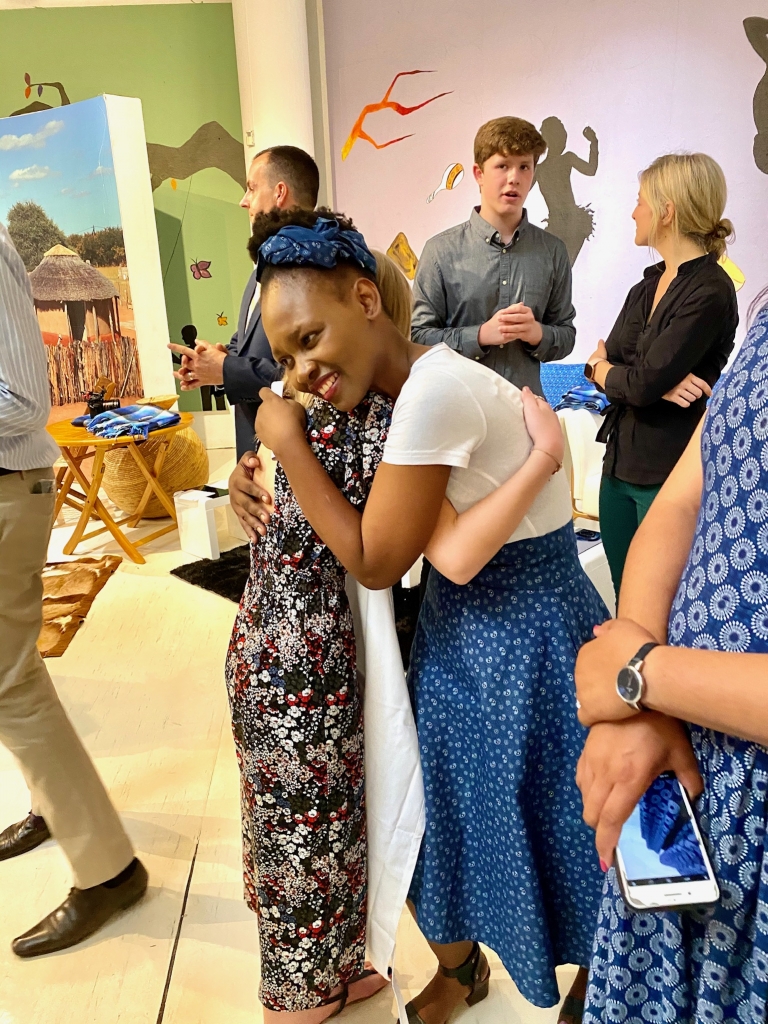 The Reality of Pediatric Cancer in Africa
In the United States, about 8 of 10 children diagnosed with cancer will survive. Advocacy efforts in our country are primarily focused on funding, research, and doing more to reduce the long-term health effects of chemotherapy. In Africa, statistically only 2 of 10 children will survive cancer. Most children there are never able to receive a diagnosis. Those that do, get diagnosed so late that the cancer is advanced and very difficult to treat.
Sadie got to speak with a group of survivors whose lives were saved by the Global HOPE team in Botswana. We learned that their primary initiative is to increase survival by improving diagnostic efforts and access to care. There is currently only one pediatric oncologist in all of Botswana, Dr. Jeremy Slone, from Texas Children's Hospital in Houston. Global HOPE has started an initiative to train pediatric doctors and nurses across sub-Saharan Africa on how to properly recognize initial signs of childhood cancer and blood disorders to begin early and effective treatment. The Sadie Keller Foundation is so proud to work with Global HOPE and be a part of the incredible difference they are making for children and families in Africa.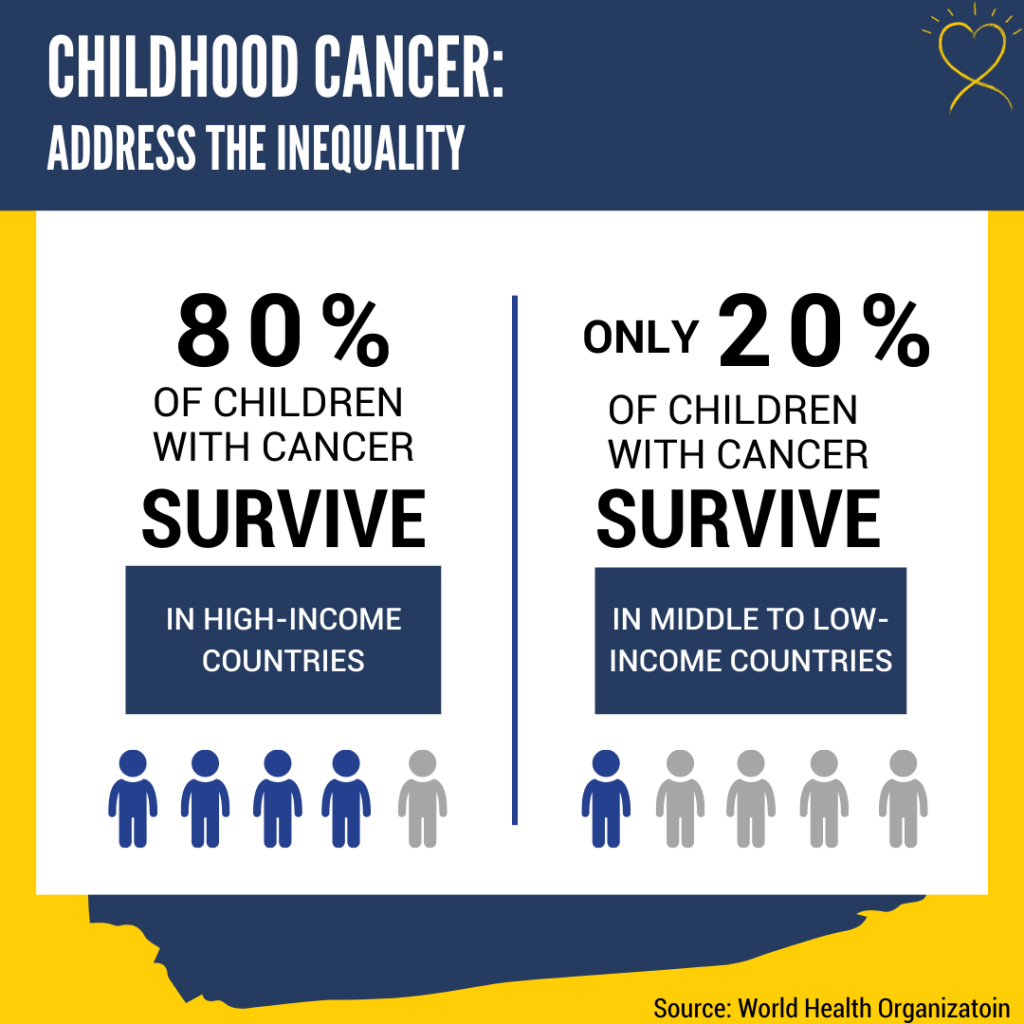 Sadie was so excited to meet the First Lady of Botswana, Jane Masisi at the beginning of our visit. She shared her story with the First Lady, why she advocates for change, and about the initiatives of the Sadie Keller Foundation. The First Lady also hosted an art event in honor of Sadie where many young survivors got to paint together at the Botswana National Museum.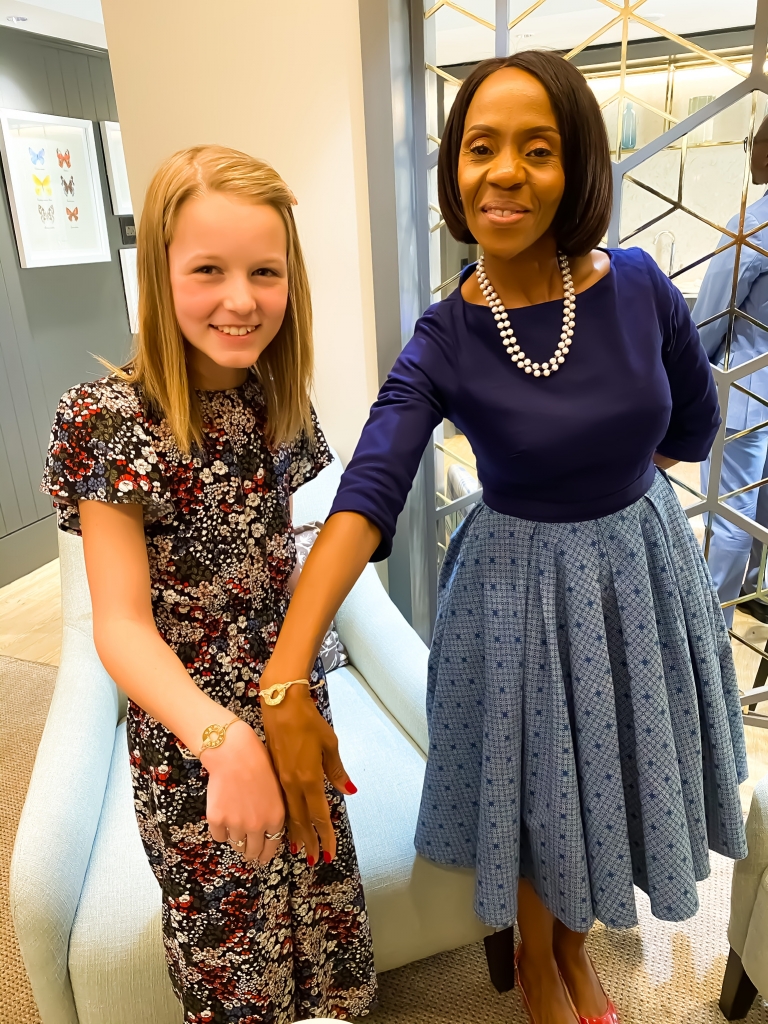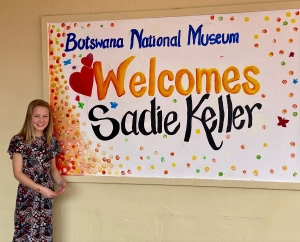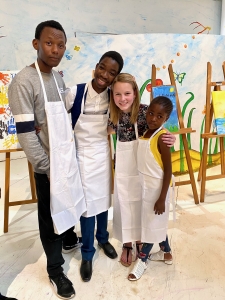 Sadie and our family were invited to attend a private gala hosted by the President of Botswana and the First Lady to raise awareness for Childhood Cancer and the work that Global HOPE is doing in their country. During the gala, Sadie was asked on stage by the First Lady and gifted a beautiful canvas photo of her and the other survivors we met that day. It was such an honor for Sadie to be recognized at this significant event for her contributions and advocacy of fighters everywhere.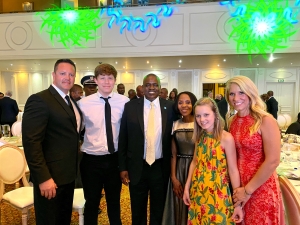 Our family feels so incredibly thankful to have had this experience. It was an inspiring trip and we're so honored to have attended and learned about the similar, yet different issues of pediatric cancer in Africa. We are grateful to Congressman McCaul and every organization we Sponsored with to expand the reach of the Sadie Keller Foundation. Together, we are all fighting to spread awareness and make a difference in the lives of those affected by Childhood Cancer.  
What Visiting Africa Meant to Sadie
"My time in Africa was life changing. It was an amazing opportunity to visit the hospital there and meet the kids fighting cancer in that part of the world. Even though I received my treatment in America and they are being treated in Botswana, we all share the same experiences. We were able to relate to each other so much! It made me so happy to encourage them to keep going and help provide hope for their futures. I made bracelets with the word "HOPE" and gave one to each fighter I met so they will always remember to have hope in their hearts. I am so grateful to Texas Children's Hospital and Global HOPE for being there and saving kids' lives across the world! I will never forget this trip, and I can't wait to go back and visit again soon!"  – Sadie Keller
We are so blessed to continue to find new opportunities to unite for this cause. We hope to take more trips like this one in the future to keep making a difference. If you would like to help, you can add your support to the Sadie Keller Foundation by clicking below.
Donate here.
Get caught up on our last Blog post here.