We are thrilled to finally announce a project that Sadie has been hard at work on for nearly a year. Her first book, Better Angels, releases next month on May 30th! This book marks her debut as an author and is a significant milestone in her journey as a childhood cancer survivor and activist.
The process of bringing this book to life has been dear to Sadie's heart from the beginning. Although it was raw and difficult at times to recount the details of treatment, this project has been her passion. She is ready to share with the world the many "angels" she's met along the way: friends, strangers, and some of the most powerful people in the world.
Better Angels was co-authored by Congressman Michael McCaul, a friend and mentor to Sadie who works on the front lines to increase awareness and funding for childhood cancer fighters and their families. As the founder of the Congressional Childhood Cancer Caucus, he led the fight for new laws to help the 16,000 children diagnosed with cancer each year, as well as survivors facing the long-term effects of their treatment. Sadie feels privileged to have worked closely under his guidance to articulate the untold parts of her journey.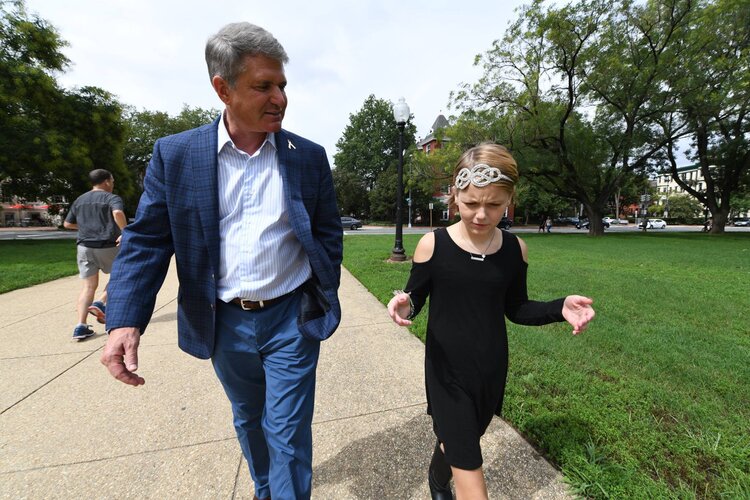 This is a gripping story about finding hope when you thought there was none, and getting courage from unexpected places. Her wish for this book is to inspire, bring hope, and remind us that we can overcome the toughest obstacles in life.
Here's a glimpse at the praise Better Angels has received so far:
"A child who teaches us all how to see the angels among us. Truly, the must-read story of the year." – Traci Hunter Abramson, best-selling and award-winning author
"Nobody wants to think about child cancer, but we can't look away. Our children deserve better. A beautiful, uplifting story about the bravery of one little girl and the angels she met along the way. This fierce, heartbreaking book had me cheering, crying, and ultimately shouting "you got this girl!" The strength of Sadie Keller, and the children like her, shone through on every page and will stay with you long after you close the book." – Wendy Mills, award-winning author of Positively Beautiful
"A pure, unadulterated glimpse into the pain, sadness and unyielding courage of a child forced to battle cancer. A stark reminder that from tragedy rises humanity and unexpected heroes and heroines. Better Angels is filled with truth and inspiration beyond measure. Sadie Keller's journey is a must-read for anyone with a pulse." – David Estes, #1 Amazon bestselling author of The Fatemarked Epic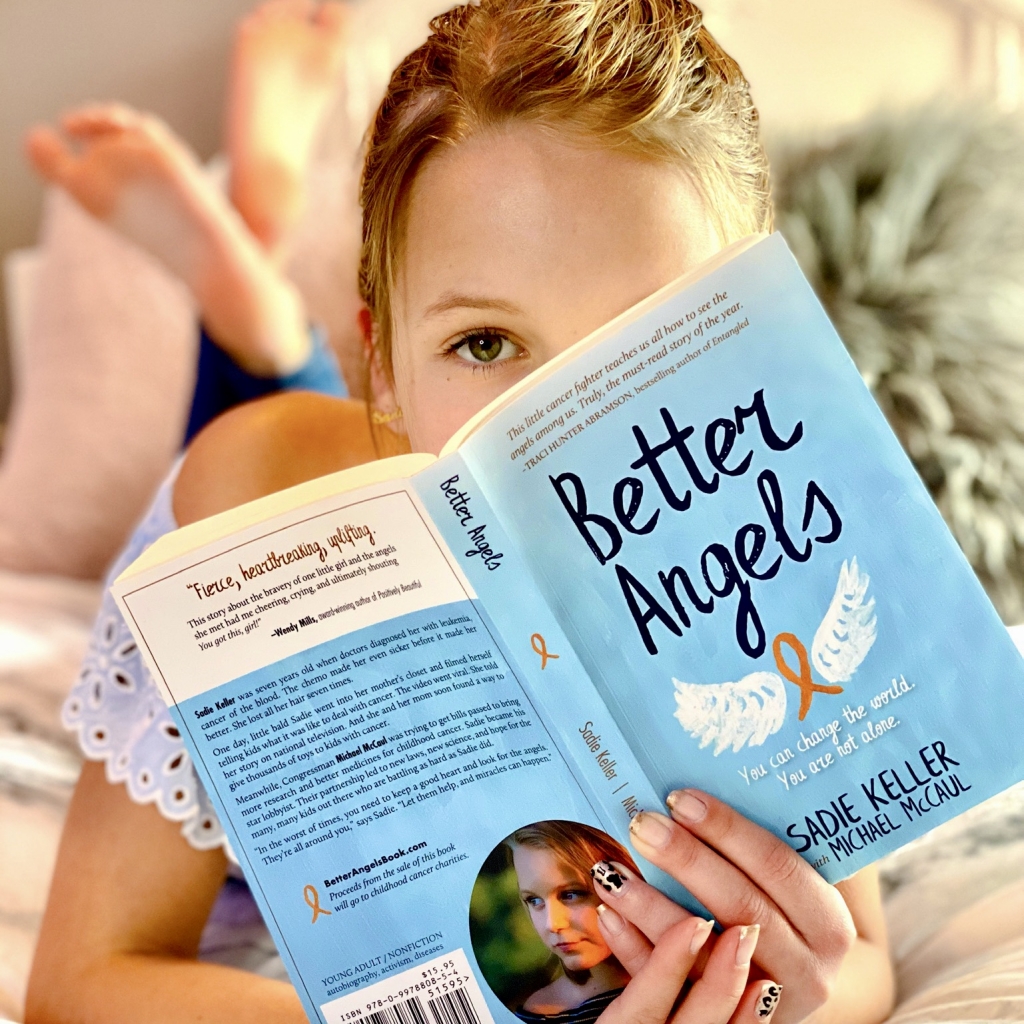 Sadie can't wait to share the story of the people that have impacted her life along the way, in print for the first time ever!
She says, "Throughout my journey so many people have helped me, been there for me, and touched my life in different ways. In the book, I share about all the angels that have been in my life. My hope is that you learn that no matter what you are going through, you are not alone! You just need to find the angels. They are all around you!"
Better Angels releases Saturday, May 30, 2020. Guarantee you get your copy by pre-ordering now!
Order your copy from Amazon here.
Learn more about Better Angels here.