Just over two years ago, Sadie was by President Donald Trump's side as he signed the STAR Act into law. The Act serves to expand funding for childhood cancer research and improve the lives of survivors. This move by the President was a major acknowledgment and commitment to the thousands of children living with cancer and who have survived it. This was a truly unique, and monumental occasion for Sadie and everyone within the childhood cancer community.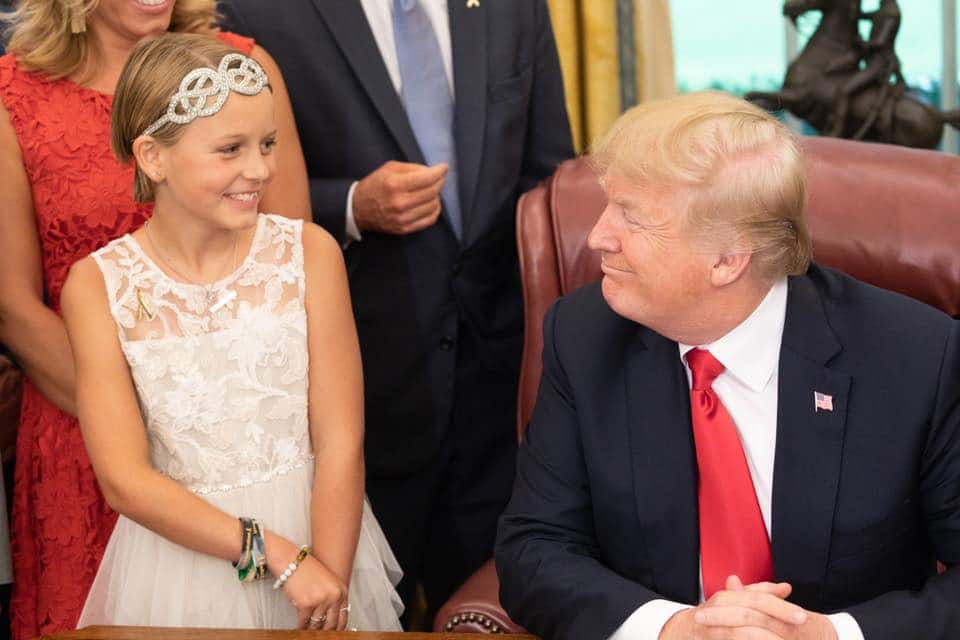 The Childhood Cancer Survivorship, Treatment, Access, and Research (STAR) Act is the most comprehensive childhood cancer bill ever passed by Congress. Its purpose is to expand opportunities for research, improve efforts to identify and track cases, and enhance the quality of life for survivors.
Expanding Research Opportunities
Childhood cancer is not rare- it is the leading cause of death by disease in children. But the percentage of children with cancer amongst the entire American population is relatively small. This meant that connecting the dots for successful research was challenging. The STAR Act has authorized the National Cancer Institute (NCI) to expand its efforts of collecting biospecimens of pediatric cancer patients enrolled in sponsored clinical trials to maintain and compile clinical and demographic data on all children and young adults with cancers.
Improving Identification and Tracking
Building upon past efforts, this bill allows grants to state cancer registries to identify and track incidences of child cancer. This funding is used to expand and improve reporting measures of childhood cancer cases, secure infrastructure to ensure early reporting of incidences, and support the collection of cases into a national childhood cancer registry.
Improving Quality of Life for Survivors
As many as two-thirds of survivors suffer from late effects of their cancer treatment, including secondary cancers and organ damage. The STAR Act enhances research on the late effects of childhood cancers, improves collaboration among providers and doctors to better care for this population as they age, and has established a pilot program to begin exploring innovative models of care for survivors.
Ensuring Pediatric Expertise at the National Institute of Health (NIH)
The STAR Act also requires at least one pediatric oncologist on the National Cancer Advisory Board and improves the related health reporting requirements.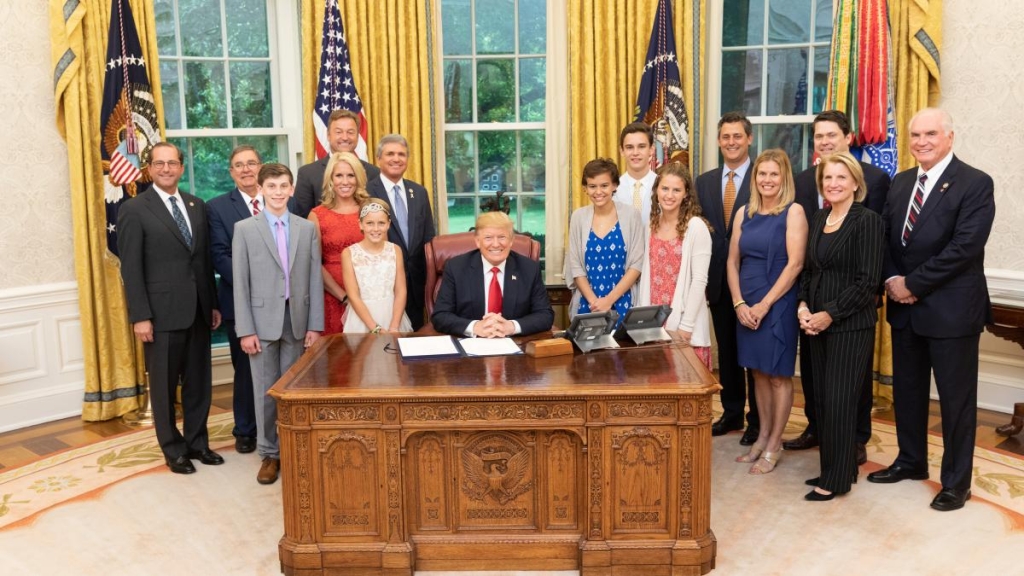 Sadie worked closely on this bill with Texas Congressman Michael McCaul, her friend, mentor, and lobbying champion. This bill marks the third successful piece of legislation that Sadie has worked on with Congressman McCaul.
With Sadie's advocacy, McCaul also helped passed the Creating Hope Act, which provides incentives for pharmaceutical companies to develop new drugs for children with childhood cancers and other diseases, and a bill known as the RACE Act, which allows for innovative adult cancer treatments to be studied so they can be used for children.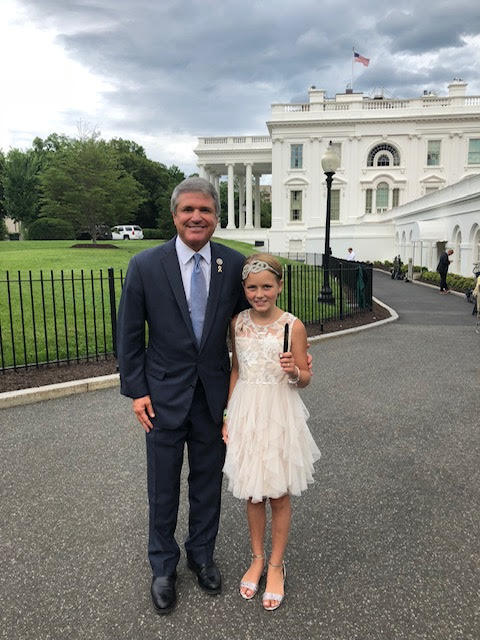 Sadie was involved with the historic STAR Act from its infancy all the way to its signing day in the Oval Office on national television. After the signing, President Trump gifted Sadie the pen he used. It remains a tangible representation of this milestone for her community that she will always cherish.
After Trump addressed Sadie at the signing ceremony, Sadie said:
"I just couldn't believe that President Trump spoke to me, said my name, and shook my hand," she said. "It's a really big deal to me. I've seen him all over the news and online, and it was so crazy to think that I got to meet him."
Together, we must continue to unite our voices and shine light on the shortcomings of policy and funding. This is only the beginning of the big changes we want to see on behalf of kids with cancer.
Watch Sadie and Congressman Michael McCaul's Interview :